SEENKEA was founded by Marc Pelletier and Samantha Beerli. Both have extensive backgrounds in the print industry and each brought almost two decades of knowledge to the business.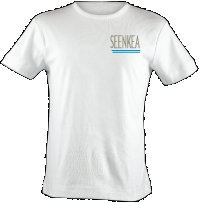 Marc's focus has always been on the operational, technical and engineering aspects of the industry. But Marc doesn't think like other printers. Marc can make presses and bindery equipment do things they are not designed to do. All to meet the needs of our customers. And if the equipment we have can't do it, Marc will build something that can.
Samantha's experience is in both print sales and as a print buyer. So she has been on both sides of the industry. Listening to customers about what you need, what you like and what you want is what Samantha does best.
Marc and Samantha are highly motivated and very detailed. We believe you can have it all. Giving up is not in our vocabulary.
SEENKEA has a culture of "can do". It is an attitude and belief that extends to everyone on our team. We all work together and give you what you want. We never throw up our hands and we keep trying until we make it happen.
Price, flexibility, on-time delivery.
Every time.